Hello ^o^
I just have some outfits to show you and some new garments... nothing special ^^°
As I'm attending university again every day I have a bunch of casual outfits. But I just show you the more interesting ones ^^°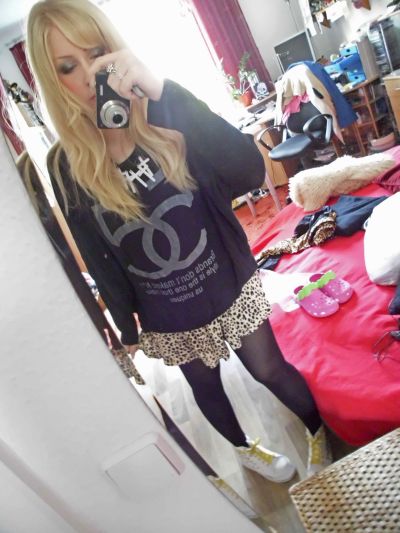 first day of university... it was still warm outside!!!
but it got colder every day... I miss my summer dresses Q____Q
Do you remember the leopard leggings from my last post? I made them by myself! I bought a leopard leggings at H&M and replaced one leg with a sewed black one and I added a fake leather strip at the side seam!
I got the idea from these two pants I saw in the September egg!
So you see, I made a combination of both ~haha
I also sewed another leggings with zebra print!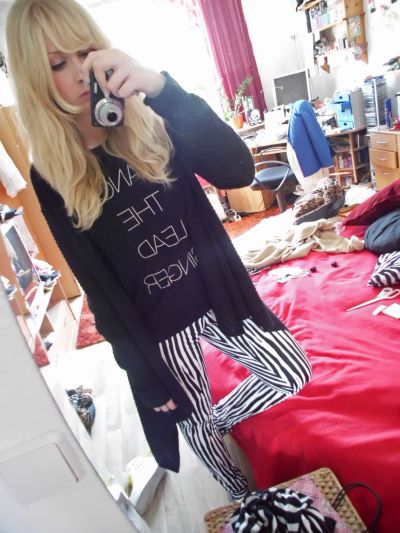 I got the idea when i saw that leggings in Ageha September issue!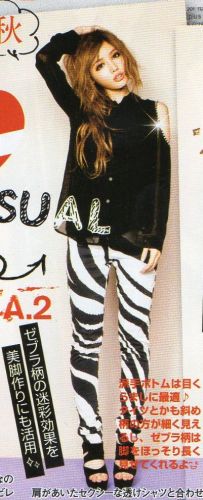 This is no zerbra print but it reminded me of! So why not make one with zerbra pattern?
Here you can see my new beret! Isn't it cute, with these pearls? I will attatch this bow on it.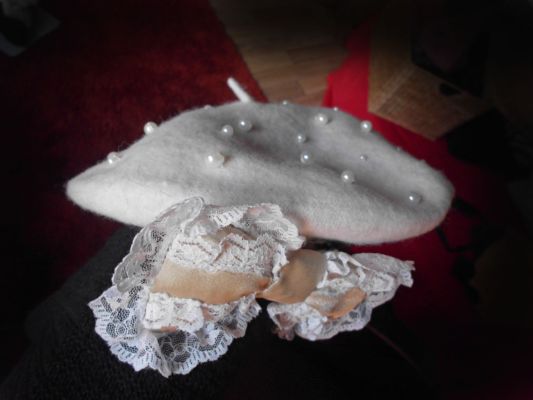 I also found old trousers in my wardrobe and decided to customize them to my current style!
I made old long bootcut and not fitting grey jeans into hotpants with fringes and darts for a better fit

.
And finally here are two more outfits for university!
very wintry -.-°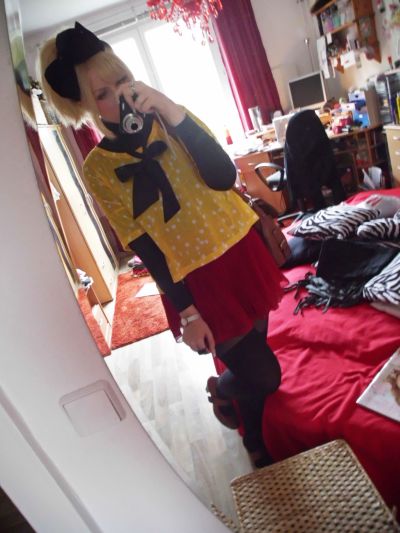 bye bye ^o^
~chu <3